Audio
Composed to


relax you
The power of music is immense. High quality sound in every room and at every moment.
Waking up with music while curtains open, listening to the latest news on the radio while you prepare to start the day, or activating a scenario of background music while softening the light in the room.
Set it up once and enjoy it whenever you want.
Endless possibilities, always.
About the ONLY AUDIO
ONLY AUDIO, depending on the  options, includes 6 memories FM  radio, bluetooth, auxiliary inputs, 1  or  2 audio zones and audio amplifier.
Where to install it
There are 2 versions of the ONLY  AUDIO modules: Wall (standard wall  box) and in-ceiling box or cabinet.
How to operate it
Directly on the wall ONLY CLICK,  ONLY TOUCH, ONLY WAVE, OLED display keypads or by using  BeONLY app.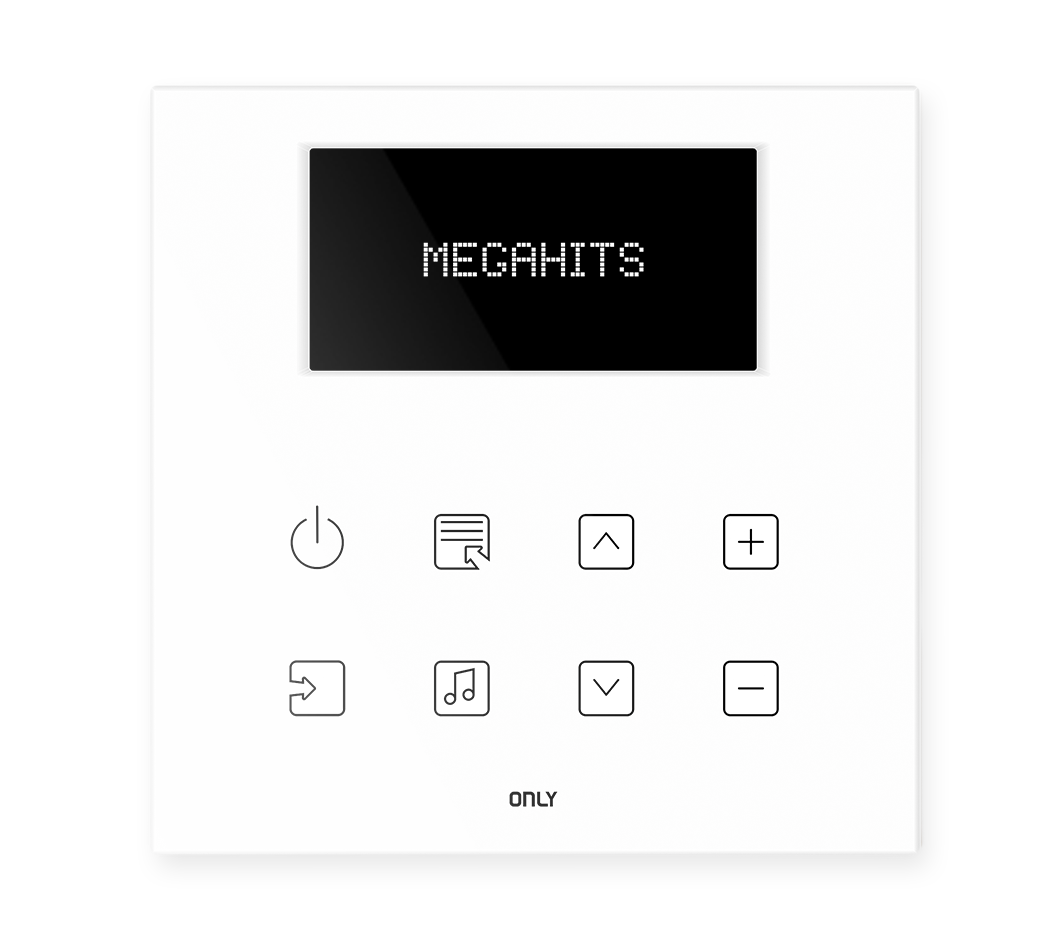 Only FM
Always playing
Your favorite FM radio channels.
Only Bluetooth
Always moving
Your smartphone paired to play your tunes.
Only AUX
Always connected
Permanent connection to your sound library or any other audio source like TV.